A neighbor discarded a metal table base, which I have now refashioned into a new welding table by strengthening it to support a 325-pound 1/4″ steel plate. Very nice! I have wonderful studio neighbors who are generous with their time and assistance–and their discards, and their forklift!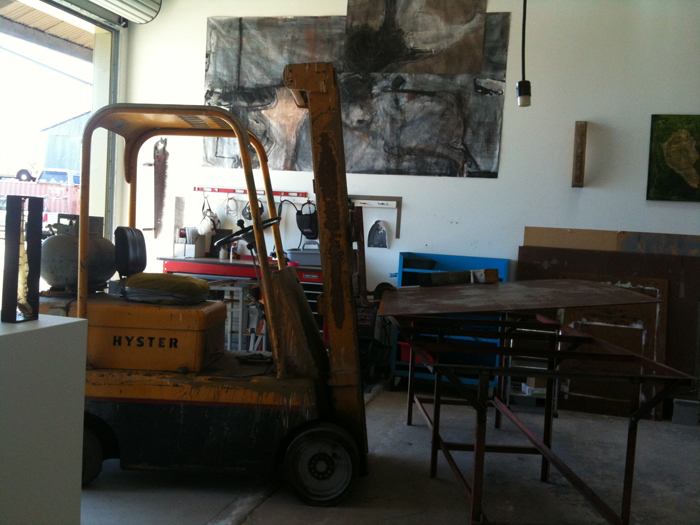 This is one of those studio additions that you don't know you need until you have it. I was reasonably happy with my smaller table, but this one will be a real luxury. All that space… 4'x8′ of space! I am just itching to get some work done on it, but Open Studios starts this weekend so the last thing I should be doing in my clean studio is welding. It will have to wait.
You can see a large drawing in the background that is ready for Open Studios. Stop by and take a look around. I will be open from 11am-5pm, Saturday and Sunday, at Mission Industrial Studios in Santa Cruz.